Jane Booras is the Editor of numerous newsletters including our Campus Times. She will be sharing how you can find whatever you need - photos, clipart, information, maps, phone numbers - on the Internet.
It's a picture-perfect sunny day in North Texas and it's my day off! I have a busy schedule - a day of beauty! I don't have time to exercise, because I have an early (10:00 am) doctor's appointment.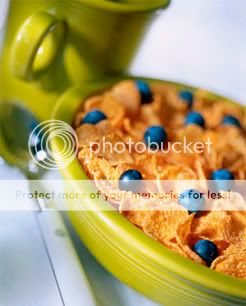 So I start with a wonderful bowl of cereal with blueberries on it, and a cup of tea. Then, of course I go right to the computer to read and return email.
After a long hot shower, and 20 minutes or so in front of my makeup mirror, dressing, etc., I hop into the car to go to the doctor's office.
Had a cyst removed from my nose last week, and am having the stitches removed today. The nurse snips the stitches and we both admire the doctor's work. No sign of the doctor. This only takes a few minutes, and I'm thrilled with the outcome. This is my first step to looking pretty today—no more band aid on my nose!
After a light lunch at home, my day of beauty really begins. First to the hairdresser for color and a haircut. Then a pedicure for "happy toes." On to the nail salon for an acrylic manicure! Whew. I am exhausted from all this running around.
Suddenly the jeweler calls my cell phone to tell me that a ring I am having resized (it wouldn't go over my arthritic knuckles anymore) is ready for pickup! How appropriate for this particular day. So I stop by and collect it on my way home. What a great chance to add bling to my day of beauty.
The only reasonable thing to do now is to ask my husband to take me out to dinner. After all, I went to all this trouble and spent all this money to look beautiful, and I have the stitches out of my nose! I want to celebrate. I want to be seen!
So I'd like to say we end the day with a casual, romantic meal on a little lake watching the ducks and planning our upcoming holiday weekend. But that's not the way the story ends...
My dear husband reminds me that tonight is the season finale of Ugly Betty, and we don't have time to go out to dinner if we want to see it. So, we have a quick dinner at home and then two hours in front of the TV. Ho, hum. It's bedtime.
Ugly Betty. Pretty Jane.